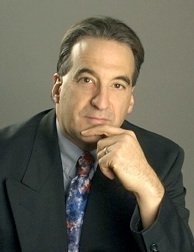 Andrew Bernstein holds a Ph.D. in Philosophy from the Graduate School of the City University of New York. He teaches Philosophy at SUNY Purchase, which selected him "Outstanding Teacher of the Year" in 2004.
He is the author of The Capitalist Manifesto: The Historic, Economic, and Philosophic Case for Laissez-Faire (2005); Objectivism in One Lesson: An Introduction to the Philosophy of Ayn Rand (2008); and Capitalism Unbound: The Incontestable Moral Case for Individual Rights (2010). He has written the Cliffs Notes for three Ayn Rand titles: Anthem, The Fountainhead, and Atlas Shrugged.
Dr. Bernstein's latest book, Capitalist Solutions: A Philosophy of American Moral Dilemmas, is available to pre-order on Amazon.com and will deliver sometime in October of 2011.
His op-ed essays have been published in The San Francisco Chronicle, The Chicago Tribune, Capitalism Magazine, The Baltimore Sun, The Atlanta Constitution, The Washington Times, The Los Angeles Daily News, The Houston Chronicle and many others.
He lectures around the country—and internationally—on Rand's novels and philosophy. Dr. Bernstein lectures regularly at American universities, speaking on a broad range of intellectual topics. He has given addresses at: Harvard University, Stanford University, the United States Military Academy at West Point, Northwestern University, the University of Michigan, the University of Chicago, the University of Wisconsin, Carnegie-Mellon University, Columbia University, and many others.
A popular lecturer and guest, he appears frequently on the radio on shows in Boston, Northern California, St. Louis, and Detroit among others, and has been a talk-radio guest host in Los Angeles. Discussions include such topics as the role of values in human life, the need for heroes in our society, the nature of a proper curriculum for our schools, and the application of philosophical principles to a broad array of cultural/political topics. He lectures frequently at philosophy conferences all over the United States; additionally in Canada, England, Belgium, Norway, Hong Kong and Bermuda.